We are Local 105 of the American Federation of Musicians. We are united to advance the shared interests of all musicians so that we can live and work in dignity, and our work will be fulfilling and compensated fairly. Members determine what our priorities are and how we use our resources to meet the challenges facing our industry. Ours is a democratic union; all members have a meaningful voice in decisions that affect us.
AFM 105 partners with a number of local and statewide organizations: the Spokane Regional Labor Council, the Washington State Labor Council, and Spokane Arts. The AFM holds both regional and national conferences for our Local officers and elected delegates to make sure that our Union continues to represent musicians' needs. We work cohesively to plan for the future, organize, and promote musicians' rights; not only locally, but nationwide and globally as well.
Colleen McElroy is the Piccolo/Second Flute for the Spokane Symphony and Second Flute in the Boise Philharmonic. She has been a member of Local 105 for 4 years and is also a member of Local 432 in Boise. She is the Adjunct Flute Instructor at Gonzaga University and maintains a thriving private flute studio in Spokane, WA.
Andy Plamondon is a trumpet player with the Spokane Symphony and Professor of Trumpet at Eastern Washington University. Additionally, he is incredibly active in the theater world, playing for musical theater productions throughout the Inland Northwest including many of the Broadway shows that tour through the area.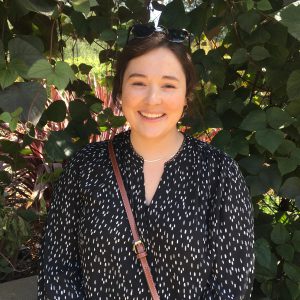 Katie Upton began serving as the Secretary-Treasurer in the spring of 2021 and has been hard at work advocating for better working conditions for musicians since. She is the Principal Horn of the Spokane Symphony and teaches at both EWU and SFCC.
Kathy Kostelec is a folk musician and fine art photographer with a passion for building community. Together with her husband Bill she has performed at numerous venues and folk festivals since 2005 and produced 5 albums of mostly original music. Her instruments include guitar, mandolin and fiddle, but she mostly enjoys singing and songwriting. She was a founding member, lead organizer, and served a term as president of the former Spokane Songwriters Organization which had a 10 year run. Hosting 4th Friday gatherings nearly every month since 2005, plus over 20 house concerts, Kathy and Bill's home has become a hub of activity in the Spokane music scene.
James Marshall has been serving on the Executive Board since the fall of 2021 but joined Local 105 as a student member in 2017. He is a violist in the Spokane Symphony and is currently attending the Eastman School of Music for his Master's degree, serving on the Executive Board through electronic meetings.
Tina Morrison has been a local officer of the AFM since 1998. She was appointed to the AFM Diversity Council in 2001. Tina then joined the International Executive Board of the American Federation of Musicians in 2010, and is the only woman in the history of the AFM to have been elected to serve on the IEB more than one term. A freelance bassoonist, she is a well-known advocate for musicians in our community. She is also the Secretary-Treasurer of the Spokane Regional Labor Council, and is a well-respected advocate for all workers.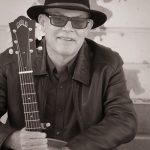 Lyle Morse has been performing for 5 decades as a songwriter, guitarist, vocalist, and harmonica player. For the last 10 plus years Lyle has performed solo, but has performed in a variety of duos, trios, & quartets. Lyle specializes in acoustic blues-based American roots music. He started as a self-taught teenager, however, as an adult learner, spent 8 years taking private guitar lessons, and 3 years privately studying classic vocal technique. Lyle currently works as a free-lance musician and independent recording artist, and performs in a countless array of restaurants, wineries, markets, fairs, festivals, private functions, and the occasional concert in the Inland Northwest.