We are Local 105 of the American Federation of Musicians. We are united to advance the shared interests of all musicians so that we can live and work in dignity, and our work will be fulfilling and compensated fairly. Members determine what our priorities are and how we use our resources to meet the challenges facing our industry. Ours is a democratic union; all members have a meaningful voice in decisions that affect us.
AFM 105 partners with a number of local and statewide organizations: the Spokane Regional Labor Council, the Washington State Labor Council, and Spokane Arts. The AFM holds both regional and national conferences for our Local officers and elected delegates to make sure that our Union continues to represent musicians' needs. We work cohesively to plan for the future, organize, and promote musicians' rights; not only locally, but nationwide and globally as well.
2019 – 2020 AFM 105 Leadership Team
Tina Morrison has been a local officer of the AFM since 1998. She was appointed to the AFM Diversity Council in 2001. Tina then joined the International Executive Board of the American Federation of Musicians in 2010, and is the only woman in the history of the AFM to have been elected to serve on the IEB more than one term. A freelance bassoonist, she is a well-known advocate for musicians in our community. She is also the Secretary-Treasurer of the Spokane Regional Labor Council, and is a well-respected advocate for all workers.
Eugene Jablonsky has been active in the Spokane music scene since moving here thirty years ago. He joined AFM 105 upon entering the Spokane Symphony. Besides playing in the Spokane Jazz Orchestra and many folk and jazz groups, his bucket list of accomplishments include a concert with Patty Page, where she asked him to bark "professionally" during "How Much Is That Doggie In The Window". Eugene's versatility and lack of shame thrust him into a short career playing Jawharp with the Best of Broadway production of "The Color Purple".
Eugene's goals for Local #105 include bringing union ideals to the big bands and theaters in the area. He is also interested in starting a Fair Trade Music Spokane organization which would be dedicated to building a diverse musical community with club and tavern players, young musicians, and those that share the desire to improve working conditions and pay for musicians in the Inland Northwest.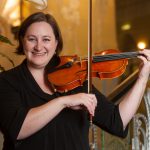 Rachel Dorfman is delighted to be serving her second term as Secretary/Treasurer for AFM 105. She is a passionate advocate for musicians, having played with the Spokane Symphony for 11 years before taking some time off to focus on being a mother. Rachel landed the job as Secretary/Treasurer in 2015 and is determined to help musicians earn a fair, living wage. All workers, including musicians, deserve to be fairly compensated for their time. Rachel serves as a delegate to the Spokane Regional Labor Council and the Washington State Labor Council. She is a member of the Spokane Regional Labor Council's Political/Legislative Committee, and the Washington State Labor Council's Women's Committee.
Kathy Kostelec is a folk musician and fine art photographer with a passion for building community. Together with her husband Bill she has performed at numerous venues and folk festivals since 2005 and produced 5 albums of mostly original music. Her instruments include guitar, mandolin and fiddle, but she mostly enjoys singing and songwriting. She was a founding member, lead organizer, and served a term as president of the former Spokane Songwriters Organization which had a 10 year run. Hosting 4th Friday gatherings nearly every month since 2005, plus over 20 house concerts, Kathy and Bill's home has become a hub of activity in the Spokane music scene.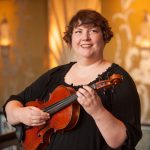 Violist Anita Perkins has dropped out, flunked out, or been kicked out of every academic institution she's attended since the age of 15. In 1994, she developed an overuse injury that forced her to stop playing for much of her academic year. In 1995 she quit playing altogether and attempted to pursue a double major at UW in philosophy and music composition. A too early exposure to the nihilists convinced her such an attempt was pointless, however, so she dropped out of college the summer of 1996 and joined a rock band. Three U.S. tours and many collaborations later, she founded her own band in 2000 called "Hourglass Lake". Their one and only release "Calliope" (2002), received great reviews in Seattle's independent weekly "The Stranger", but after too many shows in smoky bars and being paid in drink tickets, Anita decided it was time to try a career that would enable her to do something other than live out of her car.
In 2008, she took the audition for Spokane Symphony's 8th chair viola and, to her complete surprise, won. Anita lives in a Craftsman Bungalow with too many cats, and enjoys knitting, reading, and organic gardening.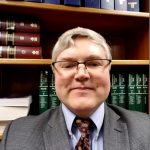 Rob Redmond received a bachelor's degree in music education from PLU and a juris doctorate from Gonzaga. In the past, he has taught band, taught horn privately, substitute taught music, directed church choir, worked in music retail, gigged in various groups, judged horn at WMEA district and state solo contest, and been published in Voice of Washington Music Educators. Since clerking at the Washington State Court of Appeals, Rob has worked as an attorney at Hennessey & Edwards, P.S. When not spending time with his wife, Margaret, and children, Stephen and Kaleb, enjoying the outdoors and attending local arts events, Rob plays French horn with the Gonzaga Symphony, Coeur d'Alene Symphony, Spokane Civic Theatre and other area groups.
Due partly to a battle with cancer, Rob has become committed to using his background as an attorney/musician to help other musicians. Service on the AFM Executive Board provides a unique opportunity to do so.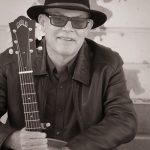 Lyle Morse has been performing for 5 decades as a songwriter, guitarist, vocalist, and harmonica player. For the last 10 plus years Lyle has performed solo, but has performed in a variety of duos, trios, & quartets. Lyle specializes in acoustic blues-based American roots music. He started as a self-taught teenager, however, as an adult learner, spent 8 years taking private guitar lessons, and 3 years privately studying classic vocal technique. Lyle currently works as a free-lance musician and independent recording artist, and performs in a countless array of restaurants, wineries, markets, fairs, festivals, private functions, and the occasional concert in the Inland Northwest.